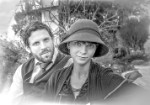 Mark & Melissa McDowell
My husband and I did a post-wedding couple's photo shoot with John to celebrate our marriage. John was professional, punctual, friendly, very easy to work with, and overflowing with ideas for the shoot. He likes to experiment with different angles, props, interesting scenery, and image effects to produce truly one-of-a-kind photographs. He is also open to any ideas or specific shots that you may have in mind. He will take the time to get to know you so he can capture photos that really reflect your interests and personality. We both had so much fun doing the photo shoot with John. Not only is he an exceptionally creative, open-minded photographer who strives to keep learning and growing, he is just an all-around pleasant person, too. We can't wait to work with him again! The photos we received were wonderfully varied and absolutely enchanting.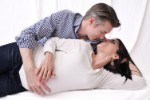 Andrea & Matt Kossler
John came highly recommended and did not disappoint. We wanted maternity photos that were stylish and tasteful and we could not have asked for more! He arrived promptly at our home and used every beautiful inch of our home and outside the home to deliver photos we will cherish forever. He was really a pleasure to work with and made the process seem easy and fun. My wife and I love the way the photos turned out and look forward to sharing them with our baby girl! If you are looking for a professional with an amazing eye and perspective that produces photos that are modern, fresh and unique, - my wife and I absolutely recommend John.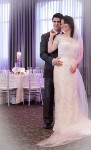 Sheila & Erik
Dear John, My husband and I would like to thank you for the wonderful pictures you took during our wedding. We appreciate all your suggestions and ideas on how to make this day memorable. You managed to truly capture the emotions and essence of our special day! We will treasure these memories forever!! Warmly, Sheila & Erik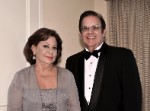 Raphy & Maria Leavitt
Dear John: A brief note to thank you for the unforgettable memories you captured with total professionalism and special photography skills. We will always be able to remember and treasure every moment in our daughter's, Sheila, and son-in-law's, Erik, wedding with exceptional photos. Thank you Mr. & Mrs. Raphy Leavitt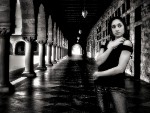 Julia Miramontes
During my first photo session with John Barreto, I could tell he really knew what he was doing. John is comfortable to work with, very patient, and professional as well. He knows how to capture beautiful and intense moments. While I was preparing for the photo session a few days before, John gave me a few helpful hints to give me an idea of what I wanted to portray for the shoot as well as some poses that I could work on. He was willing to work with me in order to get the best captured image and I was amazed by that because other previous photographers I have worked with would not invest so much time into their subject. I would also like to add that he is great with photo editing and special effects as a way of adding a unique effect to the image. I would definitely recommend John Barreto Photography to anyone who wants a unique and beautiful photo.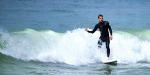 Chris Jeske
"I first met John 3 weeks ago at Half Moon Bay. He was there on a beach day with his family and willingly took it upon himself to snap some AMAZING pictures of me surfing. After about a two hour session, I walked back onto the beach and he had informed me he had some great shots he wanted to send my way. When he sent me an e-mail a day later with the finished product I could not believe my eyes. John is such a gifted and passionate photographer. He informed me these were the first pictures he'd taken of surfing, no one would peg that. I can't wait to meet up with John again at the beach and have him snap some more pictures. I highly recommend John Barreto Photography to anyone looking for a talented, passionate, and trustworthy photographer."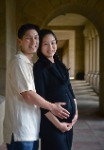 Dr. Charles & Tracy Lin
Talented. Creative. Professional. John Barreto is all of this, and more. We had an absolutely wonderful experience with John as he did a maternity shoot for my wife and me. He was flexible with scheduling, took the time to listen to our preferences and hopes, and found a perfect, beautiful location for the event. During the shoot, he made us feel completely at ease and created a light-hearted, fun environment. After the shoot, he post-processed the images extremely quickly. We were so pleased with the results. He even created a moving slideshow with the highlights. What a nice surprise! We would wholeheartedly recommend John Barreto!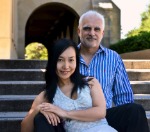 Cathy & Merah
John Barreto did a fantastic job capturing the moment for me and my husband. We are extremely happy with the images and can not wait to get them framed. You have been really great to work with. We both appreciate the professionalism and style you brought to your work. Your images will stand forever as a treasured piece of our history together. Thank you.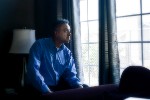 Eugenio Nossa
John is not being sophomoric about his photography. His talent can be clearly seen through the vivid colors, the venue selections, the proper exposure of our physiognomies, thus making us more photogenic. Awesome!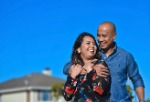 Stephanie & Al
John is just great! He did our engagement photos and they all turned out wonderful. My fiance and I felt awkward at first during the shoot as we did not know what we were supposed to do in front of the camera but John made us feel so at ease. He knew what would be the most flattering angles and he orchestrated it very well. We would definitely recommend him to friends and family.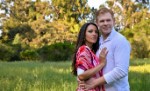 Peter & Stacy
John came out to my home to take pictures of my family and myself. The pictures were amazing quality and SO creative! John was really great to work with and really made us look good :) He edited them beautifully and had them ready extremely quickly. I can't believe his prices are so reasonable for such great quality! We feel like we got a real bargain. I will definitely have him as my photographer again whenever the time comes!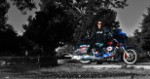 Mauricio & Motorcyles
John is simply awesome! I asked him about taking some pictures of my custom motorcycle for a magazine submission and even though he had not done that before, he was immediately up for the challenge and "oh boy" he delivered! He took some amazing pictures of the motorcycle and I was really impressed not only by the quality of the pictures but also by his skills at adding photo effects etc. I highly recommend John and Im looking forward to work with him again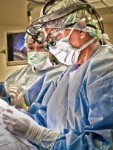 Dr. Douglas Fredrick
With modern digital equipment, many people can take pretty pictures, but few can achieve the artistry and creativity displayed by John Barreto. When John captures an image, it will forever be evocative, reminding you of that precise moment in your life and eliciting the feelings you felt at that special time. He has an uncanny ability to figure out his subject matter quickly and accurately, allowing him time to efficiently record the experience in a creative yet representative manner. He is a real student of the craft, utilizing new software and technology to enhance his subject matter, while never stooping to gimmicky fads. He is professional, respectful and honest to a fault. You will be glad you discovered this talented individual to help record important moments in your life.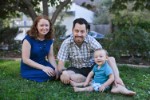 Karly, RJ & Russell
John captured photos of my family and my son for his first birthday. We took photos inside our home and outside in a park. We loved all the photos - inside, outside, posed and candid. I wasn't really sure how my son would react to having his photo taken, but he warmed up to John right away. The best part was that John really captured my son's smile and personality. We will treasure these photos for a long time!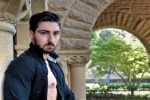 Caivon
John is a great experienced and very professional photographer. He interacts with you to make sure you are comfortable and take the best shots. His style is unique and very cool, I would defiantly recommend him to anyone wanting to get some photos taken! loved my photos!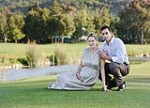 Ruwan & Danielle
A consummate professional, am lucky to have worked with him. We truly appreciated his attention to detail and how superbly responsive he was to exactly what we wanted. A more gifted eye you would be hard pressed to find. I would give him 6 stars if possible.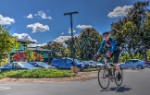 David Nicholson
John is an excellent photographer with cutting edge techniques and ideas for capturing your life in photos. I highly recommend him.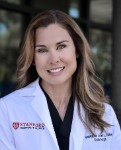 Katherine Lowry
John is a professional who's personable and kind. His easy and relaxed demeanor lightened the mood of the photo shoot and made it fun.His excellent results are due to his careful eye and skill he brings to every image. He's able to capture the moment and bring artistic elements with just the right amount of photo finishing. I would highly recommend John.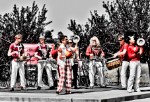 Gamelan X
John's ability to catch a moment in a single shot is uncanny. He managed to capture the true essence of our band. Each photo is beautifully framed to highlight the dynamic movement of our performance. He edited and shared the photos with us promptly and we were impressed with the selection of filters he added to the photos. We would love to work with him again, and highly recommend him to others.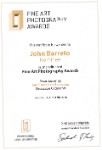 Fine Art Photography Awards
June 2016 F A P A..... FINE ART PHOTOGRAPHY AWARDS/NOMINEE SEASCAPE CATEGORY (professional)